Traveler
¶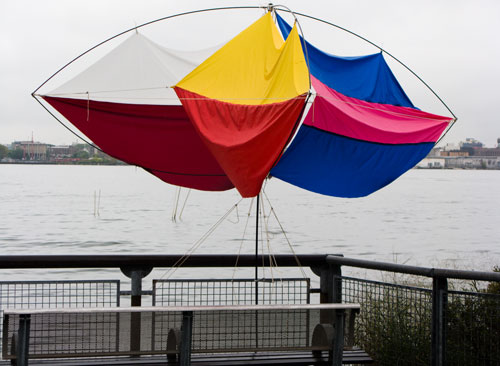 Traveler went to New York on a rainy September day to feel the East River breezes. Traveler took the train from Pittsburgh, all folded up, then unfurled to spin in the wind.
Traveler is a portable wind turbine suited for the post-urban nomad, designed to pack quickly into a bag to be carried along. The work is a first prototype exploring the aerodynamics, form, and materials. The generated electricity powers an electrolysis cell to convert water into hydrogen and oxygen, accumulated in a balloon.
The piece performed in New York on September 28, 2008 at the Solar One education center on the edge of the East River. Documentation of the installation was shown in the Aeolian Electric show at the site the following weekend.