The New Artist at Kunstnernes Hus
Art by robots for robots....
2009-
Ben Brown
Geoff Gordon
Sue Ann Hong
Marek Michalowski
Paul Scerri
Axel Straschnoy
Iheanyi Umez-Eronini
Garth Zeglin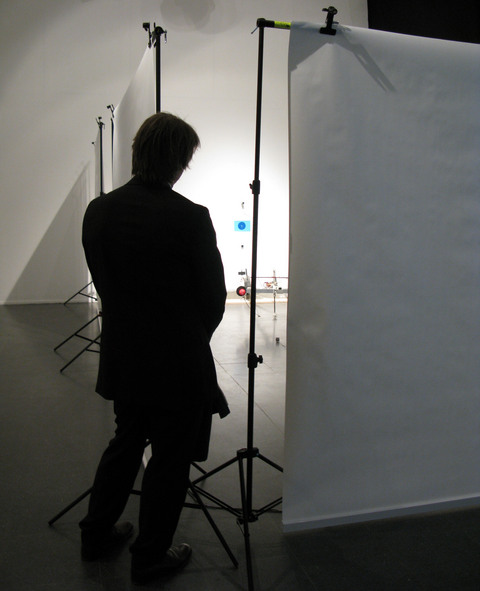 The second show of The New Artist project ran from March 26 to June 12 of 2011 at Kunstnernes Hus in Oslo, Norway under the title How to build a dishwasher.
For this performance, the Performer and Spectator robots were enclosed in a theater constructed of hanging paper walls. A projection on a wall outside of the enclosure also provided a surveillance view of the performance from four security cameras installed inside. In this scenario, human viewers can peek through the gaps to see a performance intended primarily for robot eyes.